WALLY the SPOOK!

AKA "Sneaky Pete"
(depending on the Korean era you served)
Now Available!
Long sought after, a rare pin worn (hidden)
by covert operatives in Korea and elsewhere.

HAT PIN, LAPEL PIN or
Use It As A TIE TACK!
$6 each
Actual Pin Looks MUCH better than this photo!

177th ASA Company - Korea
Camp Humphrey
Located at Anjong-ni also referred to as Pyongtaek
(and home of the REAL 4077th M.A.S.H unit)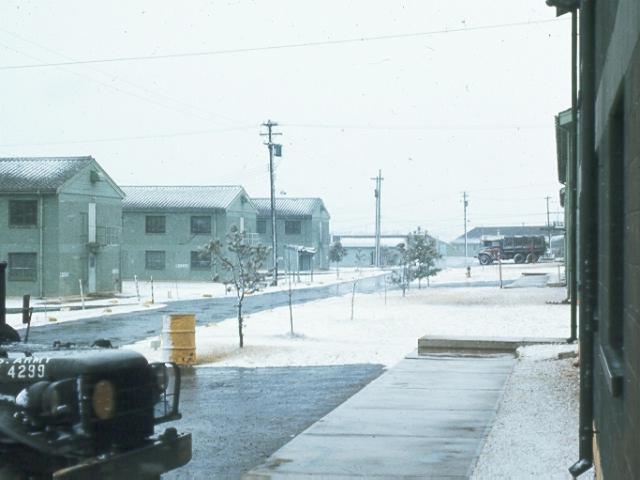 Brrrrrrrr ........
177th ASA Company Area February 1968,
just after the Pueblo ship capture by the North Koreans.
My entire stay here was one month TDY ... long enough!
and we couldn't wait to get back to our good duty on Taiwan.
Other Korea Links
Gary Clark's 177th ASA Webpage
ASA Korea Organization (All Years)